Contact
Contact                                                

E-mail:
lemimi.books@gmail.com
Operating hours:
Monday to Wednesday    from 2 p.m. to 5 p.m.
Thursday to Friday           from 10 a.m. to 4 p.m.
Receiving orders via e-shop:   nonstop
In case you wish to contact us outside of the operating hours, please send us an e-mail to lemimi.books@gmail.com. We will respond during the next business day. Thank you for your understanding.
Mobil: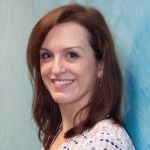 Jana Larsson
Sales Manager
+46 72 565 28 44
Information about Le-Mimi Ltd.
Head Office
Le-Mimi Ltd.
J. Zavodskeho 13
905 01 Senica
Slovak Republic
Billing Information
Company ID: 47567813
TAX ID: 2024035167
VAT ID: SK2024035167
The company is registered in the District Court Trnava, section Ltd., File No. 33736/T
IBAN: SK66 0900 0000 0050 5411 2326
SWIFT: GIBASKBX
PayPal account: lemimi.eu@gmail.com