Book for Children
My Childhood Memory Book "With Love"              
What is My Childhood Memory Book?
This exceptional book is intended for wishes, messages or life stories but also for witty remarks of your children, their unforgettable experiences, dreams and desires … written by family, friends and the closest ones.
It could be a wonderful gift for a child, whether at birth, for christening, birthday or without a reason – just from love … There will come a time when your children will be ready to leave the nest and begin life on their own. Wherever their journey takes them, with this book they will always have their precious collection of memories with to remember those who loved them and formed them at the beginning of their life journey.
This book is full of fantastic illustrations by Slovak authors. All drawings are original paintings created specifically for this book. The pages are lightly colored, featuring illustrations of two charming characters – Lemi – the elf and Mimi – the fairy. Excerpts from the book can be viewed here: in English here and in Swedish here.
Same as Wedding Book of Wishes, My Childhood Memory Book is also made in the best quality possible – solid book cover, solid coated paper and the highest quality sewn binding that ensures that the book will last for generations to view.
What to write in the book?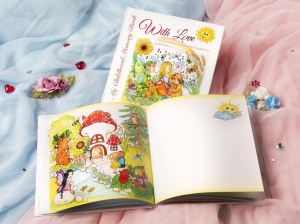 There are no limits to your imagination … there is so much that we would like to remember from our childhood and this book is designed exactly for that – for your memories – of your baby's childhood and his or her dearest ones …
The most important thing about the book is that everything in it is written by our nearest and dearest ones by their own hands: parents, grandparents, uncles, aunties, cousins, friends, acquaintances, neighbors… everything for the child to keep:
– a simple wish,
– a message,
– an advice for life,
– an amusing story,
– words that make the child happy,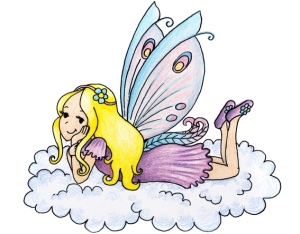 – an eloquent picture …
Parents or close relatives can make notes about the childhood of their offspring:
– his/her first words or phrases,
– witty remarks,
– funny incidents,
– significant moments,
– fictional stories of the child, what he/she dreams of, what he/she wants to become, his/her first big plans for the future … simply anything that can make the child happy at some time in the future
The book can be inserted with drawings made by the child – e.g. the first drawing of a figure or the whole family 😀
Information about the book
Name of the book:
English version: My Childhood Memory Book "With love" A book of well wishes and heart-filled thoughts from my loved ones
Swedish version: Minnen från min barndom / En bok Med kärlek fylld av lyckönskningar och kärleksfulla tankar från nära och kära
Number of pages: 60 pages of which 43 pages prepared for guests and their wishes
Dimensions of the book: 21×21 cm / 8.27 x 8.27 inch
Binding: quality sew binding with solid hard cover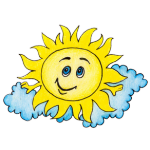 Published by Le-Mimi, s.r.o., Slovak Republik
Printed by Tigris,spol. s r. o., Czech Republik
1st edition, 2016