Home
Welcome to the Books Of Wishes!              
Here you will find books that will certainly make everyone happy. Our books are intended to remain with people for life and going through them should be always special as the lines in these books will be written by those we love and care about..
Wedding Book of Wishes "With Love" is a book for newlyweds in which wedding guests can write their wishes, advice for life, stories from the wedding or just a few lines for memories.
My Childhood Memory Book "With Love" is a book that preserves memories of those wonderful moments of childhood and the loved ones who stood at the beginning of the child's life journey.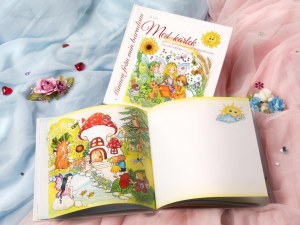 Both books are full of charming illustrations, painted by Slovak authors specifically for these books.
However, the most important is that these books are filled in by our closest and dearest ones and so we get to preserve not only their thoughts, sincere words, but also their own handwriting, signature or even drawing …
With love, Authors of the website and books